GoGreen with SCRY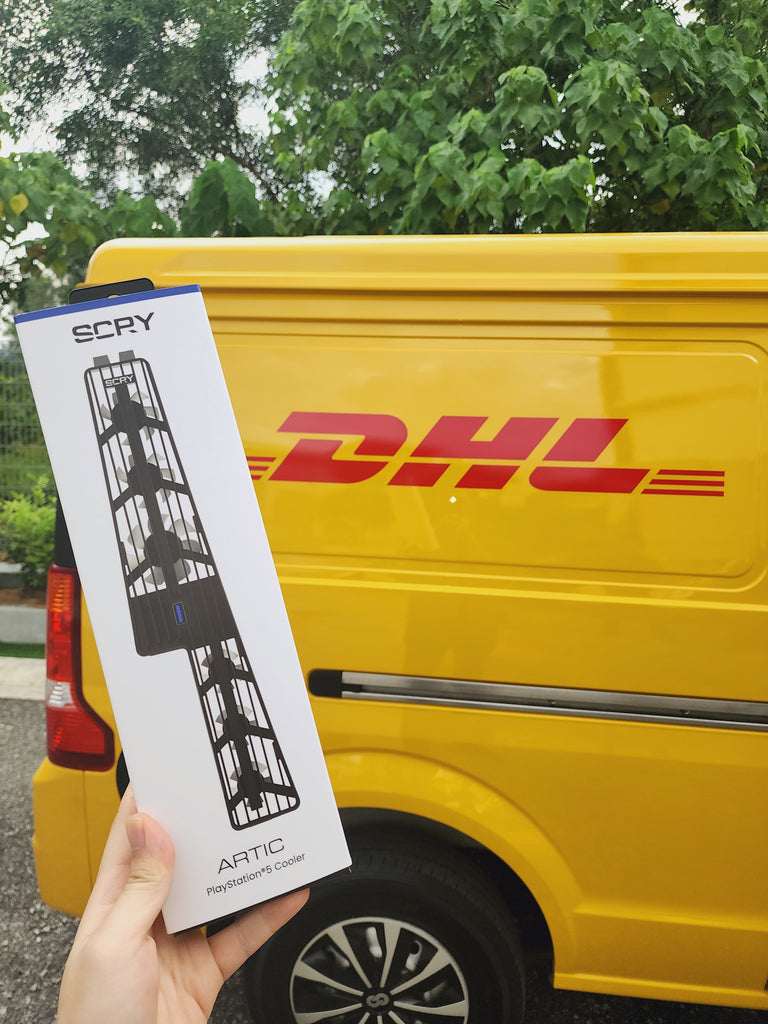 SCRY partners DHL Express to cut carbon emissions via sustainable aviation fuel 
The leading premium PS5 Cooler brand SCRY has signed up for DHL's GoGreen Plus service to reduce carbon emissions by 30 percent
The partnership signifies SCRY's clear commitment to combat climate change within its own value chain
Sustainable aviation fuel cuts emissions by up to 80 percent compared to conventional jet fuel
SCRY, a leading premium PS5 Cooler brand has announced a move towards climate-neutral practices by signing a GoGreen Plus partnership with DHL Express. Through the service, SCRY can deliver a 30 percent reduction in carbon emissions for its time-definite international shipments. Launched in February this year, GoGreen Plus allows businesses to effectively mitigate the environmental footprint of their supply chains via carbon insetting. The amount of sustainable aviation fuel (SAF) committed is then blended with conventional jet fuel at point of air transport to lower the release of CO2e and other greenhouse gases. SAF is currently the only scalable measure to address carbon-friendly flight, given its unparalleled capacity for longer distances.
With GoGreen Plus, SCRY is taking tangible steps to achieve clean operations by tackling Scope 3 emissions during transportation and distribution activities. In its commitment to providing the best PS5 Cooler to the market, SCRY is also focused on delivering quality coolers globally and sustainably. According to the UN Global Compact 1, Scope 3 accounts for 70 percent of the emissions resulting from the average corporate value chain. 1 The UN Global Compact Network UK, Scope 3 Emissions. Press release Page 2 of 3 "Play Interactive's support demonstrates how SAF can add value for organizations that are serious about minimizing their environmental impact. Collaborations like this help to accelerate further motivations to use and adopt renewable energy technologies.
We look forward to providing more customers with accessible means for decarbonization," said Julian Neo, Managing Director of DHL Express Malaysia and Brunei. GoGreen Plus is made possible following two of the largest SAF deals with bp and Neste in 2022 to supply over 800 million litres to the DHL Express network. It is expected that the strategic collaborations will save approximately two million tons of carbon dioxide emissions over the aviation fuel lifecycle—equivalent to the annual greenhouse gas emissions of 400,000 passenger cars. SAF is produced from sustainably sourced renewable waste and residue raw materials. In neat form and over the lifecycle, it significantly cuts emissions by up to 80 percent compared to conventional jet fuel. An independent third-party agency, Société Générale de Surveillance, verifies the reductions, which can be counted towards Scope 3 and Science Based Targets (SBTi). GoGreen Plus is part of DHL Group's sustainability roadmap for 2030 and contributes to the interim target of having at least 30 percent of fuel requirements covered by sustainable fuels.
https://scry.store/blogs/news/gogreen-with-scry